The Toucan was immensely popular with the public. Today, it can still be seen on iconic memorabilia such as coasters, t-shirts, and re-prints; a testament to the lasting imprint Gilroy's whimsical, distinctive bird created for the brand.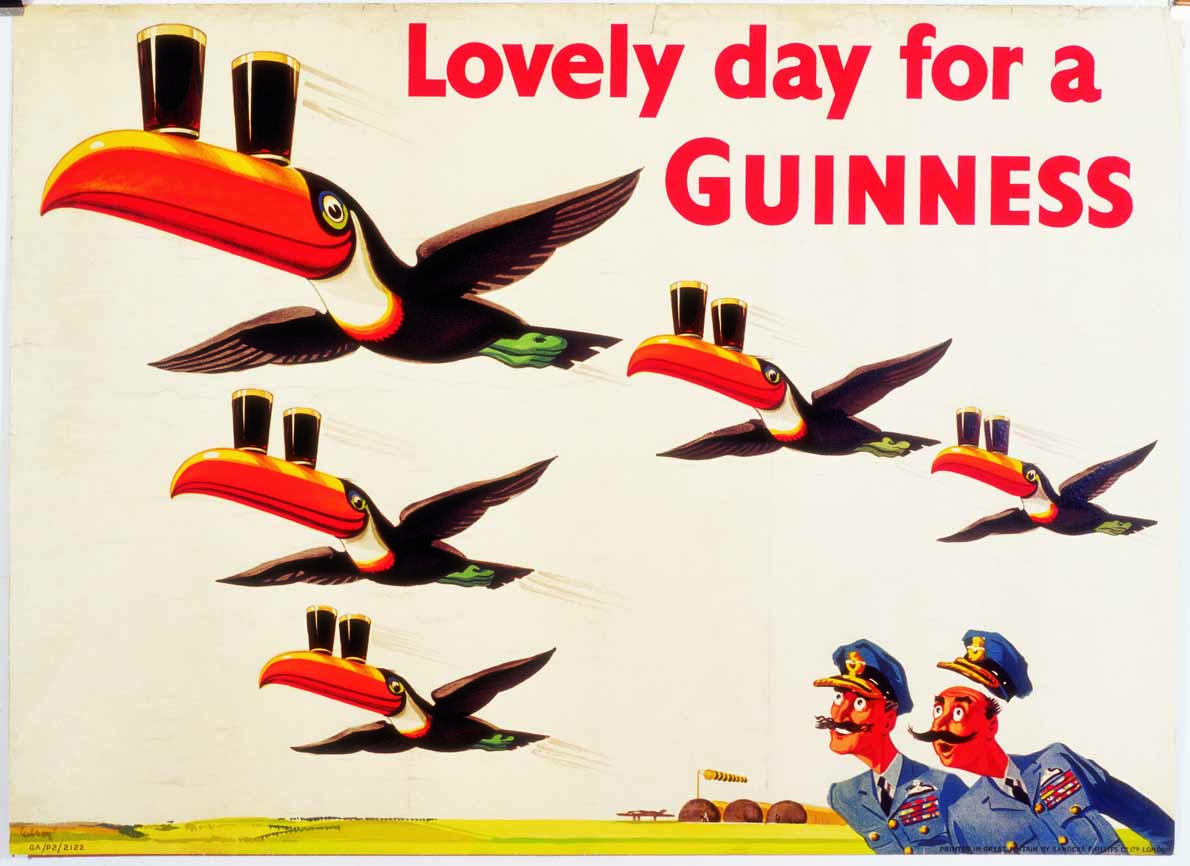 When asked in 1952 about the secret of his Guinness advertising campaign's success, Gilroy said: "I love poster work and I am conscious of the poster artist's great responsibilities. The hoardings are the Museum of the Masses. They hoard the art treasures of the man-in-the-street. But the man-in-the-street is usually in a hurry to catch a bus or to avoid being caught by a bus: he has no time for contemplation. My posters are, therefore, a kind of aesthetic meal-in-a-minute".   
At the Guinness Storehouse you can journey through the history of Guinness advertising. As part of your experience in one of Dublin's best tourist attractions discover the story behind the brand's unique advertising campaigns. 
'These adverts may contain historical product claims that are not now endorsed by Diageo. In making these adverts available, the intention is not to promote the benefits of drinking, but to show Guinness advertising more than 70 years ago.'